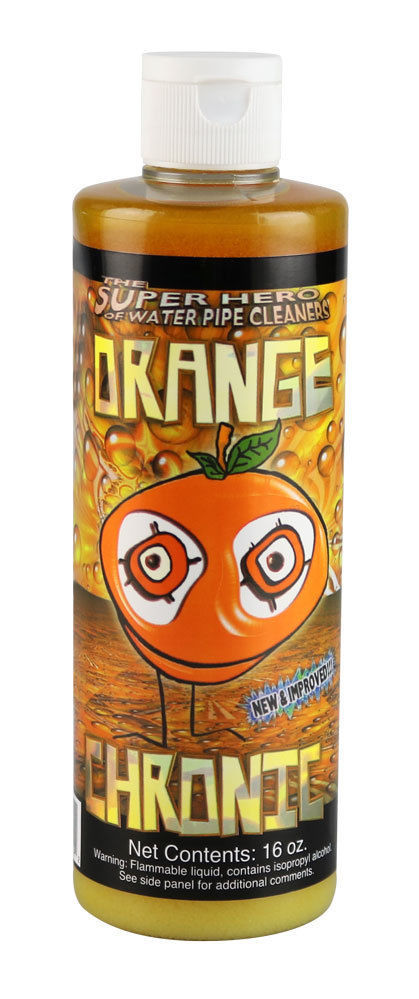 Orange Chronic 16oz
Regular price $15.99 Sale
THIS IS THE CLEANER YOU HAVE BEEN WAITING FOR!!!
Orange Chronic is the SUPER HERO of glass bong cleaners!
If your bong has intricate or hard to reach places - this is the cleaner for you!!
Immediate results - no soaking, no scrubbing, no waiting!!
This powerful, world famous patented formula, creates unrivalled cleaning prowess. Containing small granules which create an abrasive effect, with the ability to reach where brushes and pipe cleaners can't, Orange Chronic is excellent for intricate glass bongs with inbuilt filters and hard to reach places. Super fast and easy to use, you'll wonder how you ever got by without it. 
Immediate results
No scrubbing, no soaking, no waiting!
Anti-bacterial
No after-taste or smell
Earth friendly
Easy to use
Brightens glass
Made in USA
Works on glass, metal, ceramics, hookahs, bongs, pipes - not recommended for acrylic, and may also strip colour from anodised aluminium stems.
Directions: Shake bottle to activate. Pour into bong. Cover all openings. Shake & swirl in circular motion for 1 minute. Rinse thoroughly with warm water & wash hands. THAT'S IT!!